The Australian dollar has been on a bumpy ride since the coronavirus first hit our shores, putting those intending to travel overseas later this year in a quandary over whether to lock-in their foreign currency rates now, or wait in the hope of a better deal.
In March 2020, the dollar briefly fell to less than US60¢ when fears about the impact of the pandemic on global economic growth were at their greatest.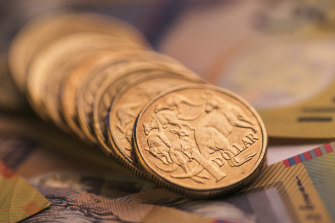 The currency tends to do better in periods of strong global growth, as that tends to push up the prices of the commodities we export.
The dollar climbed to more than US77¢ in the early part of last year but has since fallen back to about US70¢.
Along with global growth and the prices of commodities, the other major factor driving the value of our currency is the interest-rate difference between Australia and overseas countries, particularly the United States.
Markets expect the US Federal Reserve to lift interest rates aggressively. Some analysts are pricing in as many as five 25-basis-point rate hikes before the end of the year.
However, the Reserve Bank of Australia is sticking to its guns, maintaining it is unlikely to start lifting our interest rates until 2023, at the earliest.
Rate rises in the US make that country a more attractive destination for international capital flows, potentially pushing up the value of the US dollar against other currencies, including the Australian dollar.
Joseph Capurso, head of international economics at the Commonwealth Bank, says there are many factors in play that determine currency exchange rates.


Read More: Australian dollar outlook uncertain with US interest rates on the move