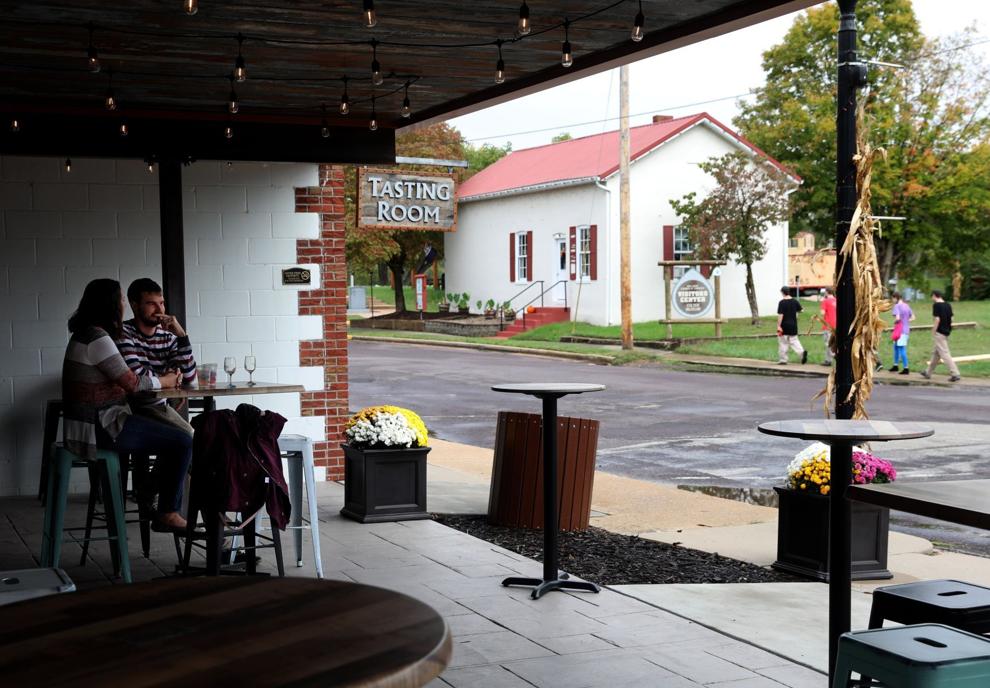 NEW HAVEN — For the past decade, a gin renaissance has unfolded in this old German town near the banks of the Missouri River.
Pinckney Bend Distillery opened in New Haven's historic downtown in 2011 and has grown every year since. Its gin, vodka and whiskey are now distributed in five states.
Then, this summer, the distillery approached the city of New Haven with a $10,000 offer to buy a 19th century building at Main and Miller streets, the last structure on the block the distillery didn't own. But the white gabled building now houses the city's chamber of commerce and a museum of the town's patron saint, John Colter, a member of the Lewis & Clark Expedition. And Pinckney Bend said then it wanted, eventually, to demolish the structure to make way for the distillery's growth.
And that didn't sit well with everyone here.
New Haven's downtown is embarking on its own renaissance. Momentum is underway to draw more tourism to town. New business has flocked here, despite the coronavirus pandemic. Many hope to catch the tailwinds of development happening in nearby Augusta, where an investor aims to turn it into the Napa Valley of Missouri. But like other small towns across the region, sometimes growth and change don't always see eye to eye.
In New Haven, the sale between the city and the distillery did not go down smoothly with some residents, who were angry at the board of aldermen for making the deal behind closed doors. They said officials were making big decisions on the town's future…


Read More: New Haven, on the cusp of a renaissance, finds change doesn't always come